THE CHARM OF THE CARNIC ALPS
A small village, Sauris, in a small territory, Carnia… but so much to discover! Here you will find some ideas to organize your holiday!

It is one of the oldest manifestations of the entire Alpine arc. The two main characters are the R'lar and the Kheirar, who regulate the two groups of masks, the beautiful and the ugly. Carnival has its climax on Lantern Night.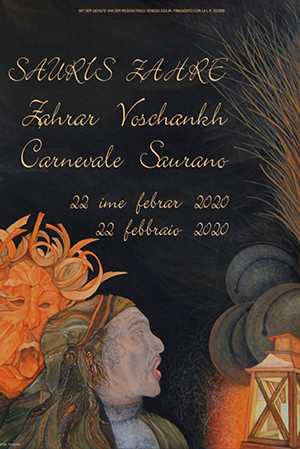 Home / Haus
Pa'Mairlan
Ospitality, accomodation and B&B
33020 Sauris di Sopra, 42 (UD)
tel. 388 179 0984
tel. 347 529 1433
pamairlan@bbcarnia.it
Farm / Gorte
Pa'Mairlan
Aromatic and medicinal
33020 Sauris di Sopra, 42 (UD)
tel. 388 179 0984
tel. 347 529 1433
pamairlan@bbcarnia.it